Description
Product Description:
The dome structure of this tent effectively distinguishes it from standard canopies. The large wall surface allows you to display the advertisement of your brand or product. The offer includes a Do-me tent with 5 or 6 entrances. The tent structure is made of 43 mm aluminum profiles, connected in a simple way thanks to special buttons. Dedicated spacers stiffen the frame and guarantee its stabili-ty. Dome tent equipment includes a set of anchors and ropes, which guarantees its stable and safe use. Setting up the tent is not complicated, and joining the frame elements does not require the use of screws.
Size: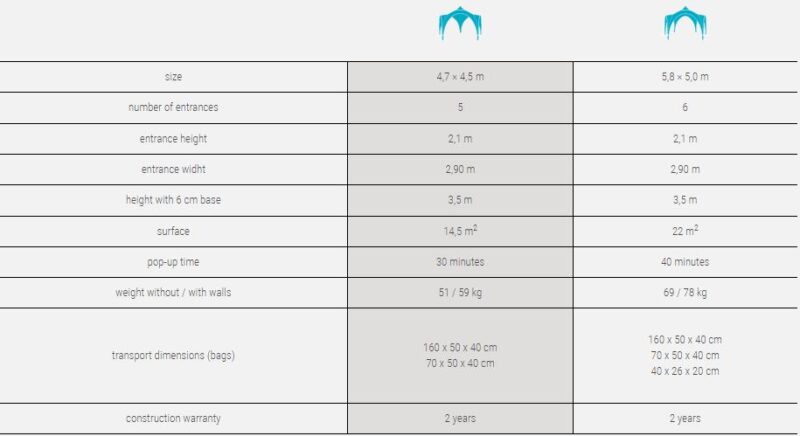 Colour Palette:
In the production we use densely woven and strong polyester fabrics weighing 240 g/m2, which are resistant to tearing and mechanical damage. The fabrics are double impregnated to prevent leakage. We also use fire-retardant fabrics weighing 275 g/m2 and fabrics with increased UV resistance. Dome Tent products can be ordered in a selected color from among 21 fabric colors. A wider range of possibilities gives the possibility to choose coverings with digital printing. This will allow you to personalize your product – we will make a cover in the color of your choice and place unique graphics on it (e.g. your logo).